NOTE: The Jowett Car Club can provide advice and an extensive range of spares to club members
Reluctant Sale: Fully Restored 1953 CC Bradford lorry

Lucy Stevens has reluctantly decided that the time is right to find a new home for her late husband Howard's beautiful Bradford. Purchased by Howard from a JCCA member in 2002, a very thorough complete nut & bolt restoration was completed in 2011, and since then the Bradford has been garaged & covered and only been out for a few local runs.
and.

Originally built as a van with side windows (known as a Bradford Utility), this Bradford has been converted as part of the restoration into a stunning drop-sided lorry using Bradford body panels behind the doors. It now features a KD hardwood tray & sides, with all new period correct ironwork

Was previously on a Victorian Club Permit (not transferrable).

An independent Victorian Roadworthiness inspection can be arranged.
Chassis number: E3CC41446, Body number: E3CC2251HE, fitted with a fully rebuilt 1953 CC engine: Engine number: E3CC33214 (12v electrics). Inspection will not disappoint - it is better than new!
Price: $15,000.00 Local pick-up only in Leongatha, VIC
Contact: Gordon Dowthwaite mobile: 0418 311 849 email: gordon@dowthwaite.com.au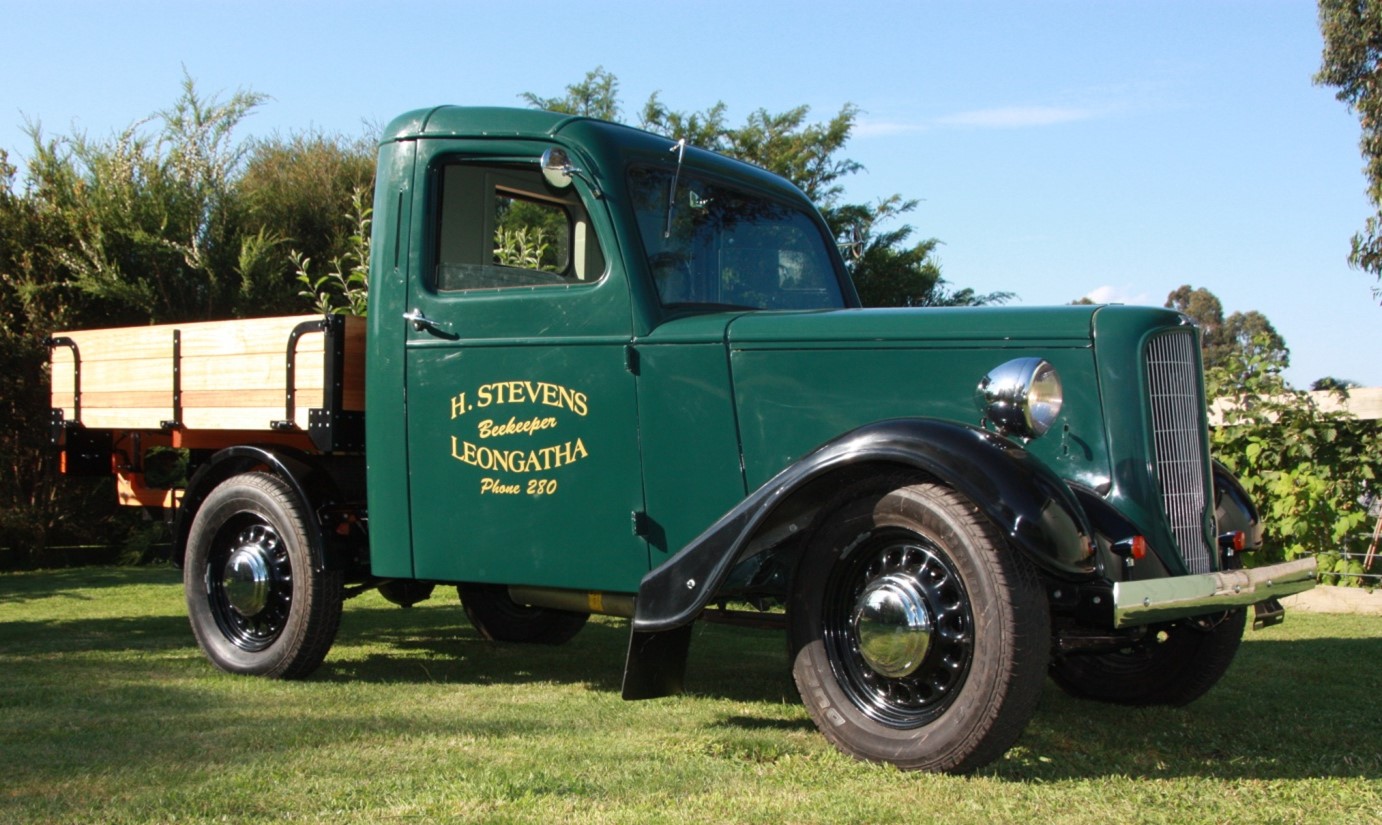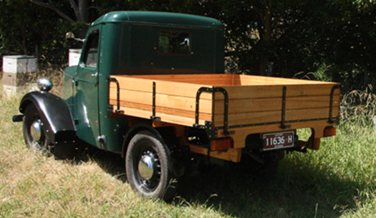 1949 PB Jowett Javelin Deluxe
Chassis No: D9PB6494D, Engine No E1PC18944
Ex-Allen Caldwell, Northern Territory.
Current ODO: 73,871 miles (believed to be original)

Red exterior, brown deluxe interior; seats have been reupholstered and are in good condition. No rust in body or chassis. Current owner for 19 years but only put back on road in late 2018 after 10 years in hibernation & has done minimal miles since.
The car is currently running, used regularly, and is registered in the NT on full rego until March 2020.
The car has had the front brakes rebuilt, and runs a 3-row radiator core that has eliminated all overheating in the NT. Other work includes carburettors serviced, new in-line fuel pump & filter fitted. Electricals repaired for registration, and new tubes fitted to all tyres. New battery. All coolant hoses replaced. Includes most of the original tools in the tool kit.
Spare parts available: spare crankcase (no engine number stamped on plinth), 2 cylinder heads, gearbox, new 2-row radiator.


Refer to Alvin Jenkin's article on this car which was published in the JCCA newsletter "The Javelin" May/June 2018, volume 61.3


Car is to be sold as-is, where-is, without a current RWC & comes with the spare parts (will not separate).
For sale: $8,500 ONO.
Currently located in Millner, NT, a suburb of Darwin. (Quoted cost to transport car & spares to Brisbane, QLD: $1,000 is not included, cost to transport to other capital cities available on request)
Additional photos & videos of the engine running are available on request.
Contact for further information: Terry Haughey 0418 829 366 or via email: kelbyair@yahoo.com.au