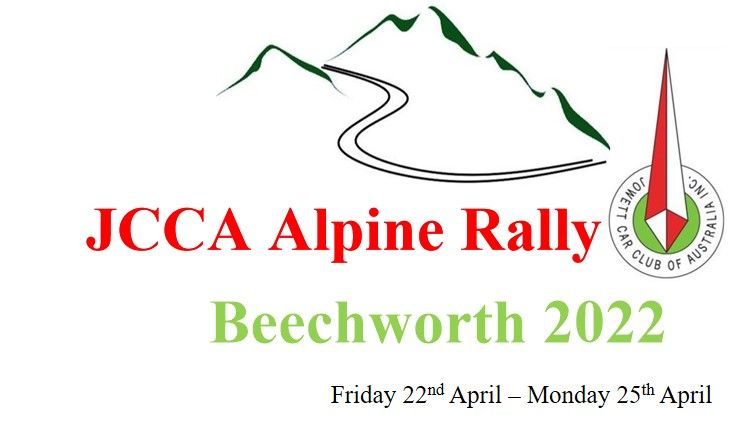 The Jowett Car Club of Australia inc. has decided to go ahead with the International rally in 2022. We will be taking advantage of a lot of the previous Committee's work.
Beechworth in regional Victoria will again be the destination.
Most of the venues that were to be used during the 2020 rally have already been secured.
The rally will start on Friday 22nd April 2022 and end with a presentation dinner on Monday 25th April 2022. People may start wandering home on Tuesday morning.
Monday 25th April is Anzac Day. Members who wish to will be able to attend the dawn service in the Town Hall gardens and then enjoy a Gunfire breakfast at the Servicemen's Memorial Hall.
We all need something to look forward to in these dark times So put the dates in your diary, get out the spanners and start preparing for a brilliant Rally in 2022.
How about letting us know what you are doing to prepare for the rally? We look forward to hearing from you and maybe you will inspire someone else to get cracking.
Email your stories to jcca_rally@jowett.org.au
See you in Beechworth in 2022

2022 International Rally Organising Committee
Richard Homersham
Phil Squire