SA JUNE 2020 MONTHLY REPORT
Well - restricted activity in SA.
My Dad Paul Kelly has been in hospital following a medication problem but we managed to arrange day leave to drive up to Burra where there was a Kelly family art exhibition with many of Dad's paintings on show, as well as the work of my sisters. Of course it would not be right unless the drive was in a Javelin so we packed up the wheelchair, walking frame and mobility scooter and set off in two cars. It was the Javelin that carried the mobility scooter which fits by removing the lower rear seat.
With Janet and my Mum in the Hyundai, Dad and myself in Bubble Bubble we set off. After a month in hospital it was a bit like the Great Escape.
Of course with the name 'The World's End Highway' felt a bit strange during this global pandemic but we saw spectacular clouds, an emu, broken car paddock collections and the wonderful architecture in Eudunda and Burra. Bubble Bubble seemed to be happy to be on the road again for another drive with my dad almost 60 years after he bought the car.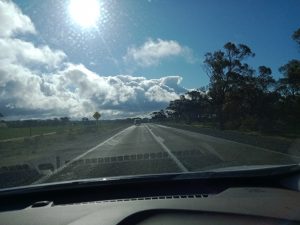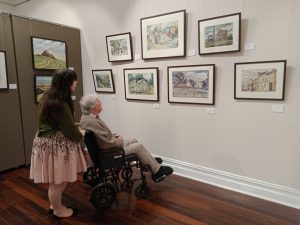 On Saturday we took PE111 for its first drive on the road since 1976 also nearly 60 years since my Grandmother sold the car.
It went very well in three 30 minute return trips to Birdwood but I will need to get used to the indicator switch which doesn't cancel.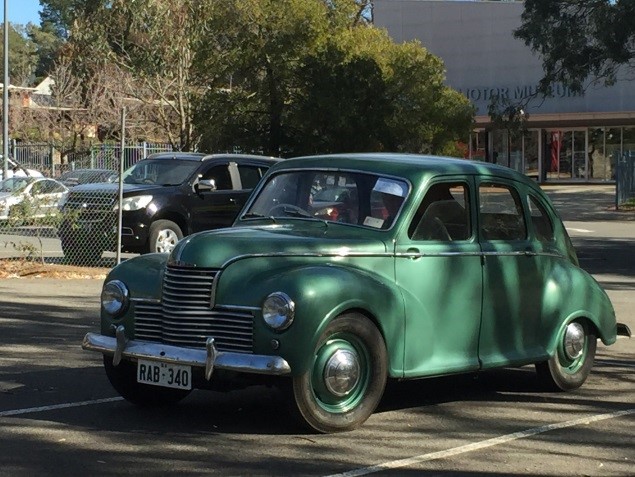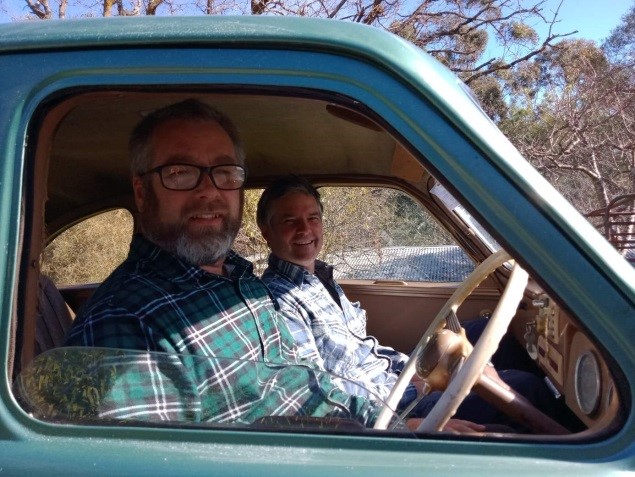 Two young men of the 1950s with their Bradfords
Jon Moore has been a fan of Bradfords since he was eighteen. He has entrusted me to repair and look after his 49 PB Bradford Van after we considered its condition, originality and need for a careful restoration to preserve its interior. Its roof panels are rusted beyond use, parts of the wood frame will need replacement and side panels and nail strips carefully removed. Then there is the usual suspension and mechanical repair work to undertake. However, the interior is largely intact and can be repaired plus the engine bay is in good condition with original paintwork. So it will be restored in a way that preserves its originality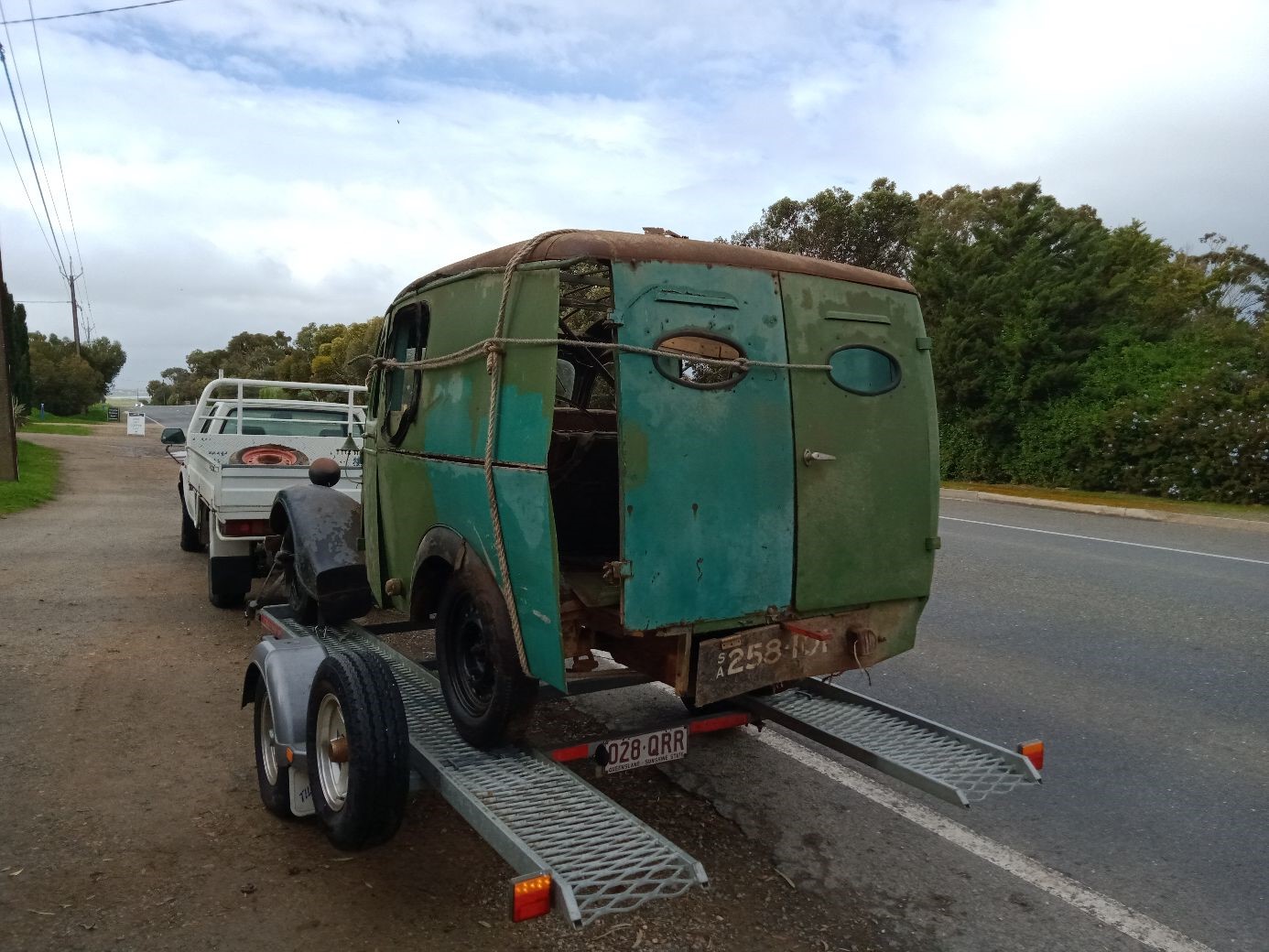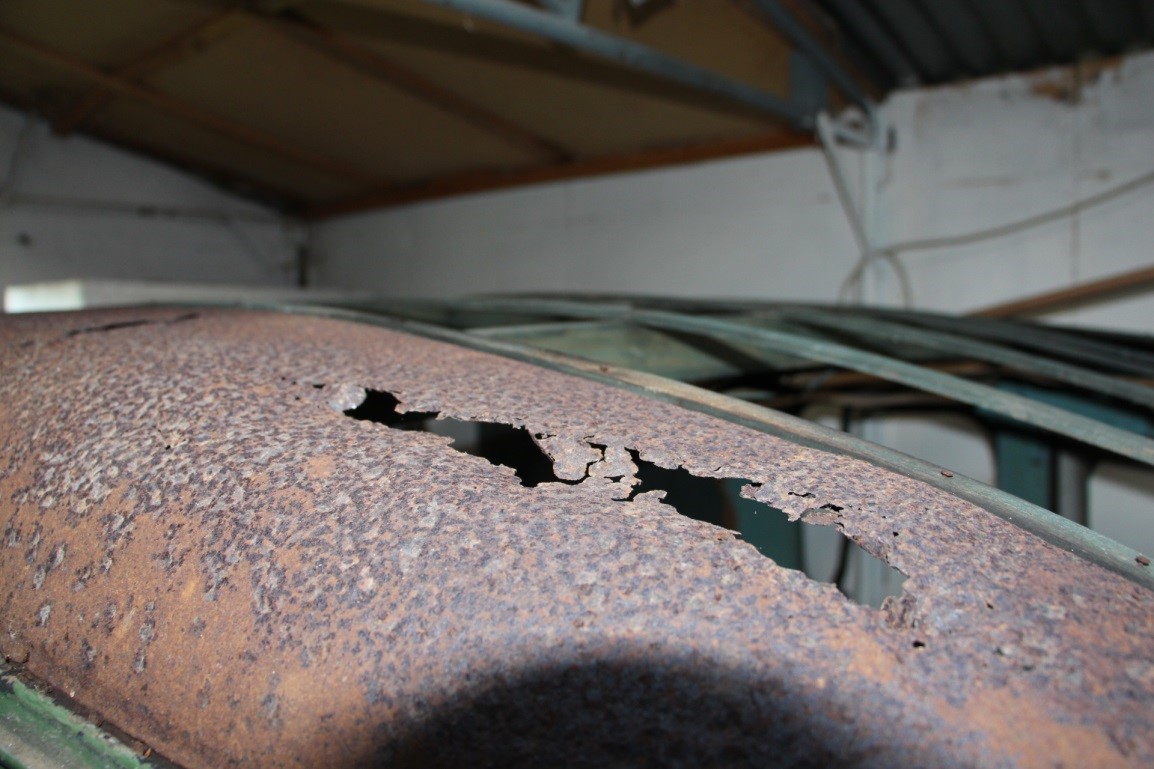 But to the really interesting part of Jon and wife Mim's story, this Braddy was their courting car and there was another Braddy special that Jon created, in the same way that my Dad created a Bradford special in the 1950s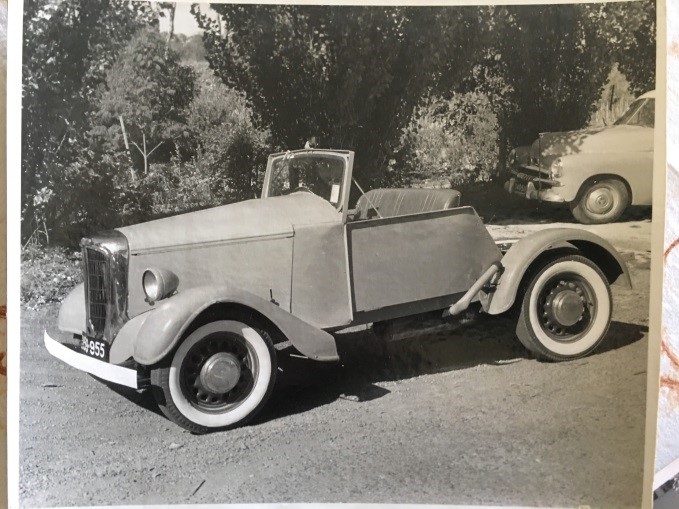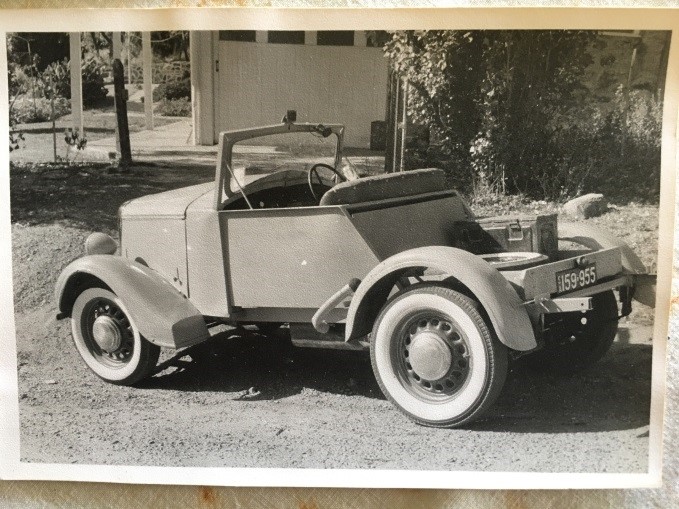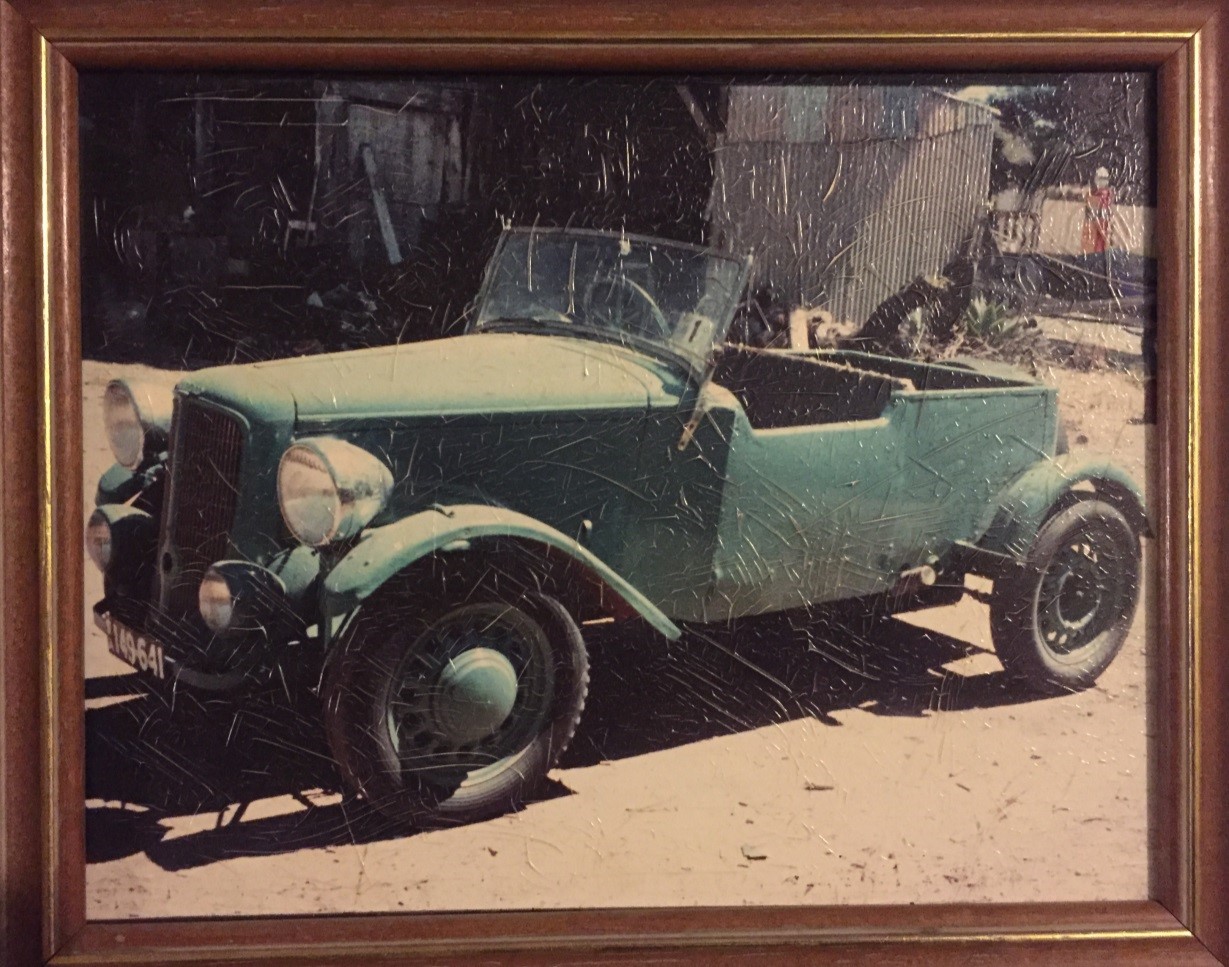 In common, was that both commented on keeping the cars together with re-treads frequent tyre repairs and almost no money.
These were cars built up at low cost for the open top experience.
Both of these were driven on the Fleurieu Peninsula and Aldinga Beach,
My dad has even told us of driving the Bradford out to the end of the reef at low tide, something that would just not happen these days.
Jon's Bradford did not have a floor fitted at first, and Mim's coat got torn off wrapping around the tail shaft. Fortunately Mim was OK. Meanwhile, in Dad's Bradford, his friend Don Alnut tells us of the time that my Dad, Mum and Don were heading down to Aldinga in the Braddy when a wheel came off. They managed to reclaim the wheel and find all the wheel nuts.
As there was not much room in the back (virtually none) for a growing number of children, Dad sold his Bradford Special to help pay for a Javelin – Bubble Bubble. Sadly, we don't know what happened to either of the Bradford Specials.
Kind regards
Tim Kelly