WA JUNE 2020 MONTHLY REPORT
A warm welcome to new member Richard G. Richard has previous experience of the Jowett marque and we look forward to meeting with him at future motoring events.
Tony G, while unable to drive, is actively continuing his interest in Jowetts from his computer keyboard. Some recent activity is participation in Andrew H's hub puller project.
The John and Jenny M are currently enjoying the more civilised temperatures of Meekatharra however before departing were able to join a VCC run in their tourer to the old timber town of Dwellingup in the foothills.
Colin B now has his Javelin motor back and will tackle it as work commitments permit.
Barry H is hopeful of presenting his Bradford for licensing in about 3 weeks . His method of overcoming tarnished headlight reflectors is included as a separate article. (click here to view)
Barry is also concerned that I will not have enough to do and has been helping organise my shed for the next project.
Dusty W's Javelin has been stored for winter.
.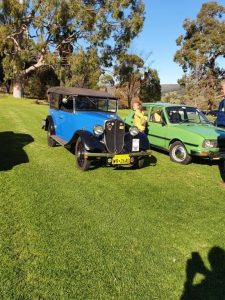 "Subaru "and "Jowett" have appeared
in close proximity in various forms in recent times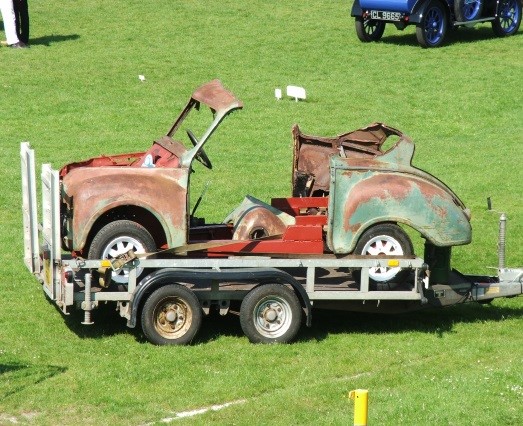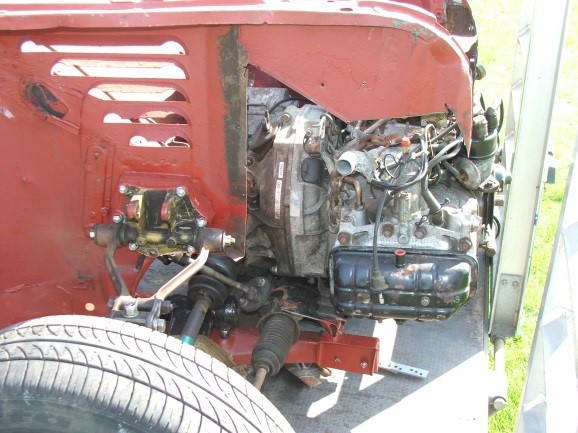 The above photographs were taken at the UK National Crieff rally in 2008 and show a test of the concept of fitting Subaru mechanicals to a Javelin. I am unaware of subsequent developments.
Happily the lack of community transmission of the virus has permitted some relaxation of conditions with physical distancing still required as motoring events resume some form of normality. Here's hoping the situation does not change.
B Hehir WA State Representative