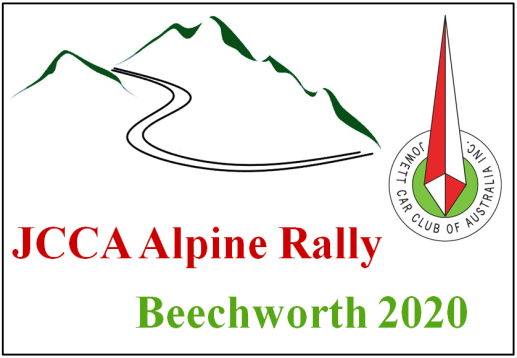 Re: Cancellation of the 2020 JCCA International Rally
As President of the Jowett Car Club of Australia Inc, I regret to have to inform you that our national committee has just taken the difficult but unanimous decision to cancel the JCCA International Rally based in Beechworth in April 2020.
We have carefully considered the implications of this decision based on the latest advice from the Australian Federal Government in relation to the current COVID-19 pandemic. The health of all our rally attendees is paramount, and so although the decision was a difficult one to make, we had no choice. The fact that our club will incur a significant loss as a result of us cancelling the rally was not a consideration, but we are mindful that all entrants could also incur a loss.
We have decided that all entrants will receive a full refund, although if you choose to forgo part of your refund to help cover the losses to the JCCA, we will be very grateful. Please advise the rally co-ordinator, Andrew Henshall, if you do decide to contribute in this way to the club so that we can arrange for the Treasurer to adjust your refund.
In due course, we will be discussing holding the JCCA International Rally in Beechworth in 2022, and hope that you will still be willing to be part of our rally.
We hope that you will accept our actions as being in the best interests of all concerned.
Ed Wolf
President
Jowett Car Club of Australia Inc
 2020 JCCA International Rally Update 01-02-2020
Firstly, no doubt you have seen coverage in the media of the terrible bushfires in Victoria's Alpine area. While the loss of life, livestock, native animals, & property in many parts of Australia recently is a tragedy, we can assure you that Beechworth and the other locations we will be visiting during the International Rally are untouched by the bushfires. We are monitoring the situation, and it appears that the immediate danger in this area is over.
Receipt of registrations for the rally was strong as the end-of-2019 deadline for booking your discounted accommodation in Beechworth approached. From all the accommodation in the group bookings, there is just one discounted cabin at the Lake Sambell Caravan Park available at this point in time, but it will not last long. The first milestone on 24th January 2020 per our Cancellation Terms, as shown on the Rally Registration Form, when any Rally Fees already paid are fully refundable is behind us, and so you now have until 24th March if you need to cancel your registration and receive a refund, less $100 per adult.
If you are still considering attending the rally, please let Andrew Henshall know now so that we can finalise numbers for bookings, catering, printing, etc. Those considering attending the rally for less than the full 3½ days should also contact Andrew so that he can send you the Single Day Rally Registration Form, which details the rally fee for each day of the rally. All late registrations will be considered depending on how late they are! Those of you who chose to pay a deposit on your rally fees will have received an invoice by now for the balance, which is due by 24th February 2020.
The rally sub-committee is currently finalising arrangements for a visit to  an excellent private collection of vintage machinery during the rally, and because registrations for the optional Ghost Tour of the Old Beechworth Asylum are significantly lower than the Expressions of Interest indicated, we are negotiating the cancellation of the second tour at 9:30pm. Everyone who has already registered for the Ghost Tour will be accommodated.
Lastly, you will receive information telling you where and when in Beechworth you need to go to sign-in on the Friday afternoon via email or the post in March, so watch out for this important information.
2020 JCCA International Rally Update 11-11-2019
Preparations for the 2020 JCCA International Rally in Beechworth continue, and receipts  of registration forms continues with 17 forms received to date, covering a total of 35 people (12 from New Zealand, 2 from the UK, and 21 from Australia.
All 20 rooms at the Armour Motor Inn in Beechworth (our main accommodation venue) are fully booked by Jowett folk, and so the BEECHWORTH CARRIAGE MOTOR INN is now our recommendation for people wanting motel-style accommodation. The cabins that we've reserved at the LAKE SAMBELL CARAVAN PARK will only be held until the end of December 2019, upon which, they will be released to the general public. Don't leave it too late to book accommodation in Beechworth or you will miss out, and please remember to send us your Registration Form.  
____________________________________________________________________________________________________________________________________________________________________________________
2020 JCCA International Rally Update 7-6-2019
You can find the Registration Form for the 2020 JCCA International Rally in Beechworth, Victoria loaded elsewhere on this website. The form provides you with additional information about the rally, including the Rally Fee, the deposit, and our cancellation terms. We encourage you to complete your form and return it with your payment, as per the details on the form.
You will not be used to registering for a JCCA rally anywhere near as early as this, and nor have you been asked to pay a deposit for previous JCCA rallies. The reason why we have taken these steps is simply because Beechworth is a very popular tourist destination, and in order to secure catering and group entry to certain venues, we have had to pay holding deposits when placing our group bookings. Accordingly, we have given you the option to pay either a $100.00 deposit per person with your Registration, or the full amount at this time if you choose to do so. Because the venues' terms state that after a certain date our deposits are non-refundable, we have provided you with detailed cancellation terms – see the Registration Form. We hope that you understand the need for these steps, which we recognise are new to JCCA members. 
Accommodation: Motels
The 20 rooms at the Armour Motor Inn (where we will be holding the free wine-tasting) are very nearly all booked; thanks to those members who have made your decision and contacted our host Fiona at the Armour Motor Inn to take advantage of their greatly discounted room rates. Remember that they have quoted very reasonable cancellation terms in the unfortunate situation should you need to cancel your booking. Once the few remaining rooms are filled, you will need to book your motel-style accommodation at one of the alternative motels we provided details for previously: Beechworth Carriage Motor Inn (3.5 stars), which is the closest available motel to the action all weekend, or at the Best Western Beechworth Motor Inn (4 stars), which is on the outer edge of town.
Armour Motor Inn 1 Camp Street Beechworth 3747 Phone +61 3 57281466
Beechworth Carriage Motor Inn  4 Camp Street Beechworth 3747 Phone  +61 3 57281830
Best Western Beechworth Motor Inn 54 Sydney Road Beechworth 3747  Phone +61 3 57281301
Accommodation: Caravan Park
In a previous edition of the newsletter, we provided details of the Lake Sambell Caravan Park in Beechworth. We are pleased to advise that the owners have had a change of heart and are offering a 10% discount to members of the JCCA who book directly with them by phone on (03) 5728 1421, provided you mention the 2020 JCCA International Rally when booking. Those of you who have already booked at the Lake Sambell Caravan Park and contacted me to let me know have had the 10% discount retrospectively applied to their booking.
I have placed a group booking for a number of cabins at the Lake Sambell Caravan Park as follows: In Date: Friday 24th April 2020, Out Date: Tuesday 28th April 2020 – you can change the dates to suit your plans when you book.
At this stage, the cabins will be held until end-December 2019 (which is the same deal at the Armour Motor Inn). You are required to place a deposit equivalent to the first night's accommodation on booking, based on the 2019 rates less 10%, with the balance paid upon arrival. The 2020 rates are not yet set and they will not be available until around June this year.  I am assured that the rate for the cabins will not increase by any more than $5.00 per night in 2020 vs. the 2019 rates shown currently on their website. Remember that we are talking about ANZAC Day weekend during their tourist season, and so the rates are high season & with a public holiday included. I have booked only Standard Ensuite cabins, but if this doesn't suit you, you can choose whatever cabin suits you (budget cabins or deluxe two bedroom cabins).
Lake Sambell Caravan Park 20 Peach Drive Beechworth 3747 Phone+61 3 5728 1421 Email contact@caravanparkbeechworth.com.au
Beechworth Historic Precinct
There is more good news to share with you; we have decided to add even more value to your rally experience in Beechworth. Because some members of the JCCA have chosen to extend their visit to Beechworth by a few days, and some might even stay on longer and also join the "Drive Back in Time" event the following weekend, we have negotiated a special deal with the Beechworth Visitor Information Centre. In addition to securing a Group Booking for three activities in Beechworth on the Saturday following the Public Concours Display (to be held in the middle of the Historic Precinct), we have added a Full Precinct Pass to your rally package. This pass entitles you to free entry to the following historic attractions in Beechworth for 7 days: Beechworth Courthouse, Robert O'Hara Burke Museum, Ned Kelly Vault, Beechworth Telegraph Station, and the Beechworth Powder Magazine (pending successful repairs). This also allows you to return to three of these venues that we all will be visiting in case you want to spend more time there.
Don't forget to complete your Registration Form and return it with your payment in order to secure your entry to the "JCCA Alpine Rally".
The members of the Jowett Car Club of Australia are very pleased to invite all Jowett club members including international members to join us in late April 2020 in Beechworth, Victoria, Australia
Why Beechworth; because it has much to offer as the location for the Jowett Car Club of Australia 2020 International Rally. It is a quiet and picturesque Victorian country town that features an historic precinct with many 1850s gold rush era buildings, including the Telegraph Station, Gaol, Courthouse, Hotels, Post Office, Town Hall, Powder Magazine, etc. The area is well known for its autumn leaves, and so we plan to hold the rally in late April 2020 at the peak of their colourful display
Beechworth lies on the Great Alpine Road at the foothills of the Victorian Alps, and because Jowett cars have a strong connection to the 1950s International Alpine Rally, we have adopted an appropriate theme for our rally "The JCCA Alpine Rally". The original International Alpine Rally was regarded as the toughest of the European trials, covering 2,000 miles and including 20 or more of Europe's highest mountain passes. Our rally will be nowhere near as demanding; you can be assured that all roads used during the rally will be selected with Bradfords in mind!
Beechworth is a very popular tourist destination, and so we have set the dates for the rally to avoid the school holidays. Nevertheless, most of the accommodation at Beechworth will be booked out way in advance; in fact, many people book their Caravan Park accommodation a year in advance. We have also timed our rally so that those who choose to extend their stay in Beechworth can join a major event which is held the following weekend. "Drive Back in Time" organised by the Beechworth Old Cranks Club involves hundreds of classic vehicles on display in the main street. click here for back in time info
The 2020 JCCA International Rally will allow you to take a step back in time and follow the journey of Beechworth's history, from pioneers looking to strike it rich in the goldfields, to the region's indigenous people, to some of Australia's most notorious bushrangers
Beechworth Historic Courthouse
One of Beechworth's most visited attractions, the historic Courthouse is a beautifully preserved living history museum and the site of some of the dramatic events of gold era Australia, including the trial which sealed Ned Kelly's fate.
Ned Kelly Vault
Boasting the largest collection of Ned Kelly memorabilia, images and artefacts, this collection and the building it's housed in takes you on a journey to understand the man and the interest his story has generated. The exhibition features "Betty", a rifle used by Ned Kelly, the armour suit worn by Mick Jagger in the move Ned Kelly and a reproduction of the famous Jerilderie Letter.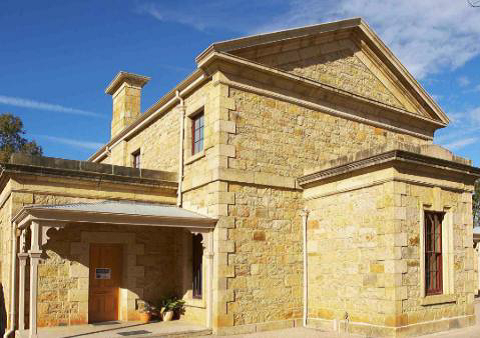 Old Beechworth Gaol
The Old Beechworth Gaol is one of Australia's most significant post European cultural sites. Its role in the chain of events that led to the execution of Ned Kelly is significant as it housed Ned's mother – Ellen Kelly, many of the Kelly sympathisers and Ned himself, alongside his brother Dan and the rest of the Kelly gang.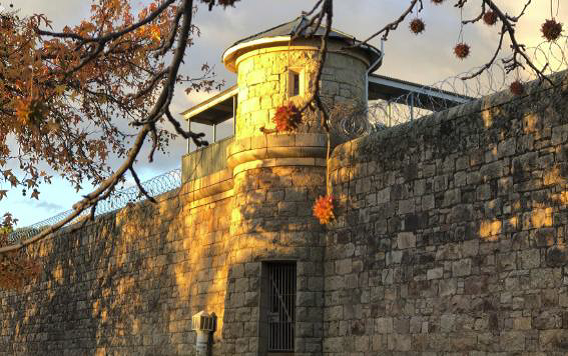 Mayday Hills Hospital
The Mayday Hills Hospital in Beechworth is a decommissioned 'Mental Asylum' and was one of the largest psychiatric hospitals in Victoria. At its peak of operation, Mayday Hills consisted of 67 buildings, and was home to over 1200 patients and 500 staff. The hospital closed in 1995 after 128 years of operation. We have included a very unusual element at this location as an option in the rally itinerary
Other key buildings in the Beechworth Historic Precinct include the Town Hall, Telegraph Station, Post Office, many historic Hotels, the Police Reserve and stables, and the stone and timber lock-ups. This area is where we plan to hold the 2020 International Rally Public Concours Display.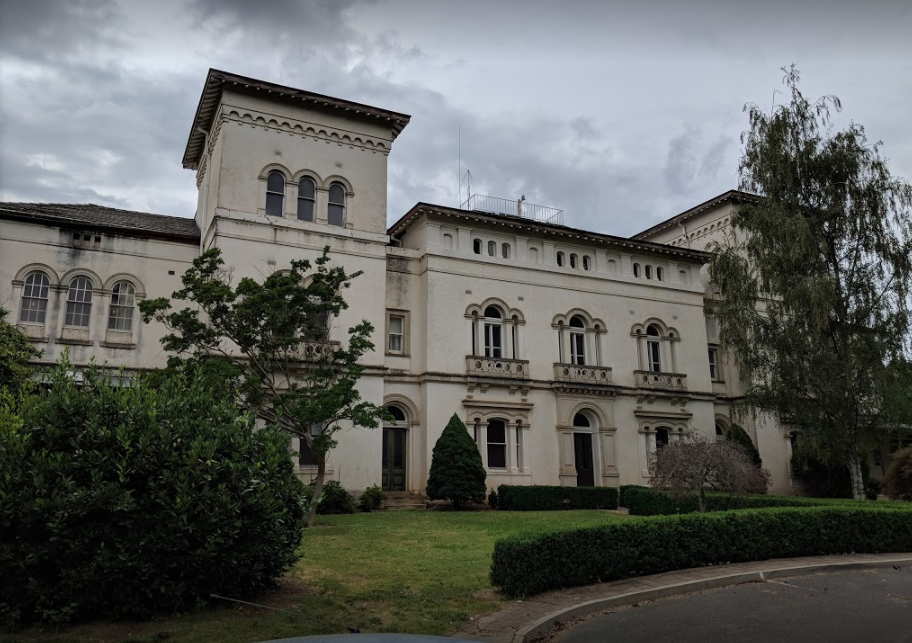 NEWS: 2020 JCCA International Rally
Rally sub-committee members Neil & Sharyn and Andrew completed a second recce to Beechworth and district recently to do further planning for our 2020 International Rally. We made more good progress defining important elements of the rally itinerary, and thoroughly enjoyed our few days in Victoria's Alpine region.
You too could experience all there is to offer in the Beechworth region during the rally, and not only practice place names such as Yackandandah (see photo below), Kergunyah, Mudgegonga, Barnawartha, Bobinawarrah, Tarrawingee, Murmungee, and Wooragee so that they roll off your tongue like a local, but also tour roads very suited to all Jowett vehicles through spectacular scenery.