Queensland branch June run
A visit to the Fox and Hounds Wongawallan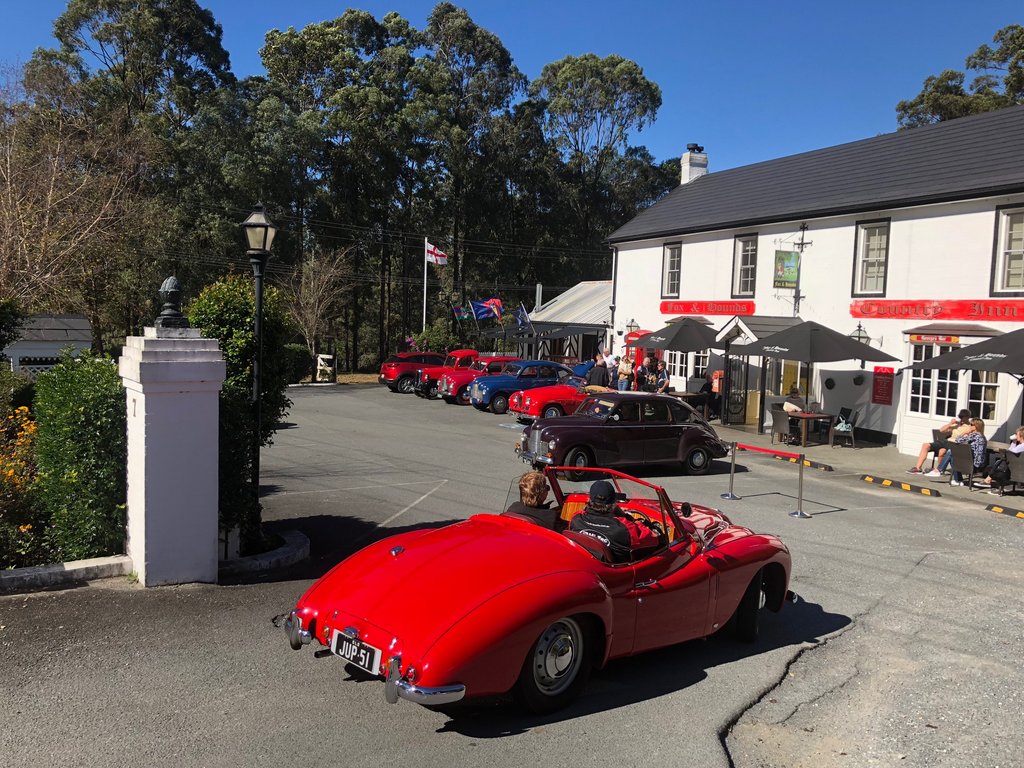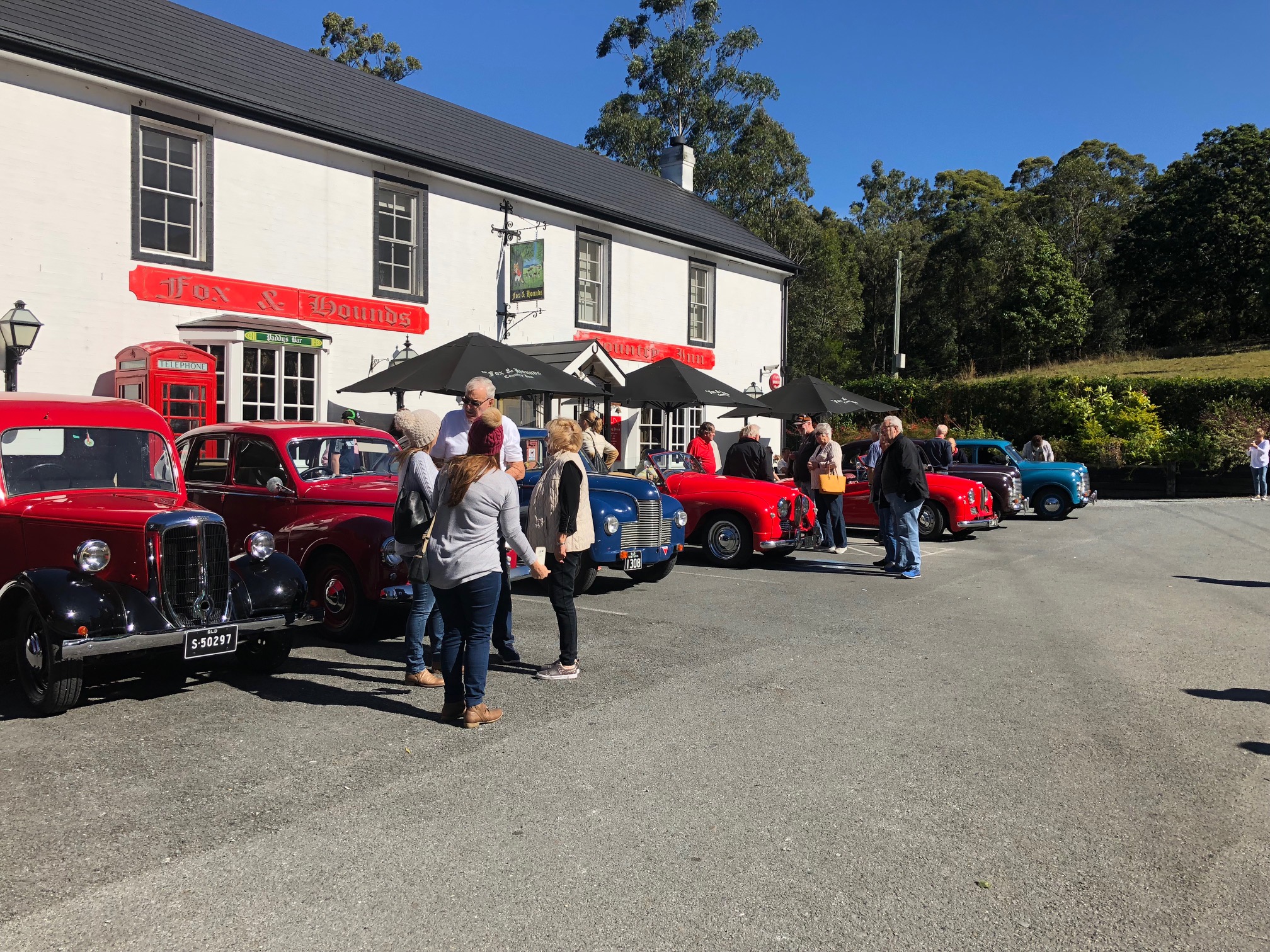 Jowett Run Sunday 17th June 18. A total of 30 members and friends met at Yatala Pies on the M1 for our June Run. Leaving Yatala we headed east 18k's to Cabbage Tree Point to a picturesque spot on the water for our morning tea and chin wag!
Resuming our travels, we headed south west maintaining our usual blistering pace driving through the cane fields around Jacobs Well. Crossing the M1 at Pimpama we journeyed through the beautiful acreage suburb of Willow Vale then Upper Coomera climbing onwards to Wongawallan which is on the Oxenford – Tamborine Road. 36k's
Arriving at the Fox and Hounds Country Inn, the cars looked very impressive and made a spectacular display parked in the front carpark reserved for us. This authentic Old English Pub bursting with memorabilia, was demolished in England, transported to Australia and rebuilt using all original fittings and furnishings.
The weather, locations visited, company and food made this a very enjoyable day out!
Those attending were Kaye & Ken Healy, Brian Holmes in Jupiter's. Chris ,Elisse & Tom Rath, Graeme & Gyllian Mudie, Peter & Vivian Burns, Peter Thomasson & Janyne Brian in Javelins. Graham Barker & Friend, Bradford. Paul & Denise Trower, BMW. Anthony Mathas & Alicia Thomasson, Falcon 2 Door. Bob & Sheila Roberts, MGF. Chris & Ann Murray, MGTF. Michael & Julie Thomasson, Mustang. Ross & Pauline Oldman, Studebaker. Doug & Robin Rath, VW. Peter & Cheryl Weir,XR8.