The Jowett Motor Company operated from Bradford from 1901 to 1954, one might say the golden age of British motor car production. The company was founded in 1901 by brothers Benjamin and William Jowett, together with Arthur V. Lamb.
Below are just a few examples of cars produced pre-war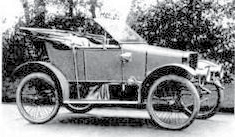 In 1904 the name changed to the Jowett Motor Manufacturing Company based in Back Burlington Street. The first Jowett light car prototype came off the production line in February 1906; however, as the workshop was already busied with general engineering work, experiments with different engine configurations, and manufacturing the first six Scott motorbikes, the inaugural model did not go into production until 1910. Twelve vehicles were made before an improved version with wheel steering was launched in 1913 and a further 36 were made before the outbreak of the First World War when the factory was turned over to munitions manufacture.
After the armistice in 1919, a new site was bought at Springfield Works, Bradford Road, Idle, on the site of a disused quarry. The first vehicle to come out of here was the Jowett Seven using an enlarged version of the pre-war flat twin. Bradford vans based on the car chassis were manufactured from 1922 and became an increasingly important part of the company's portfolio and output. A fire briefly interrupted production in September 1931.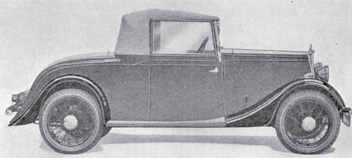 The two-seater Flying Fox was produced between 1933 and 1936. It had a 7hp 907cc Flat twin water cooled engine. It featured 12 volt electrics a 4 speed gearbox and a dickie seat
The Jowett Kestrel (1933) used the same power unit as the flying fox. It was a four seat four door saloon and for an extra five pounds you could get an electric starter